CYNOSURE '08
ON

29TH OF MARCH

. . .
success redefined....
754 registrations....
35 colleges....
the rocking cynosure in ei's history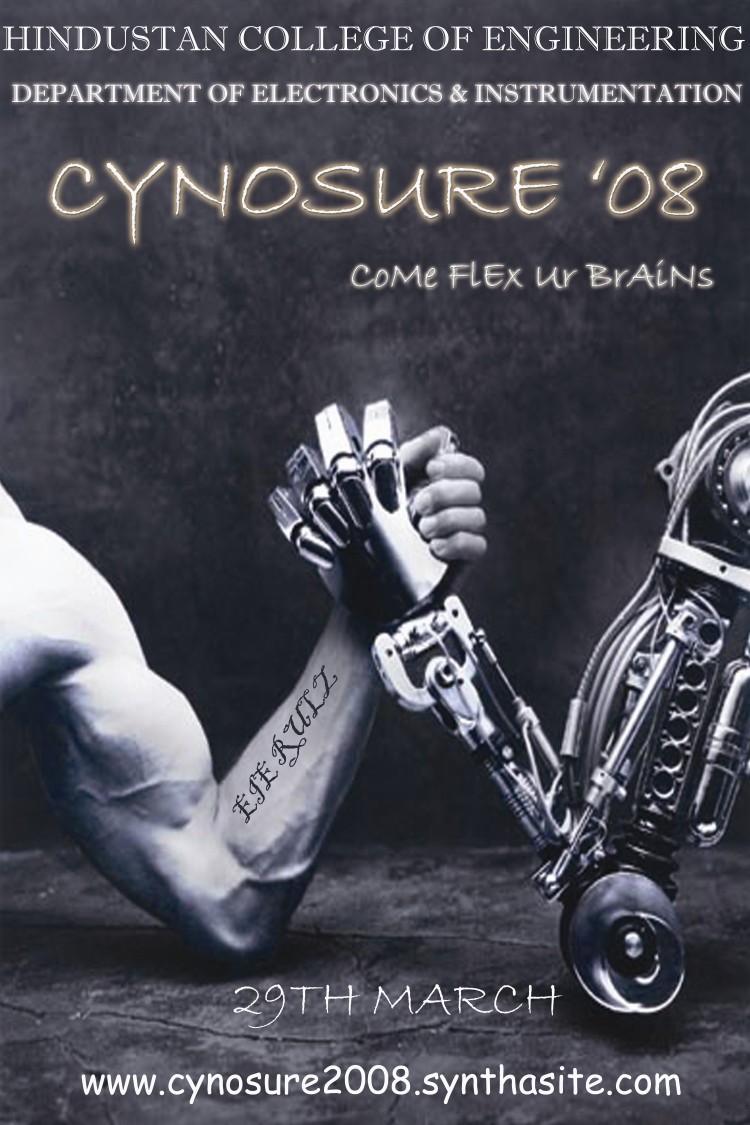 Department of Electronics and Instrumentation
,

Hindustan college of Engineering proudly presents
CYNOSURE '08
, 7th national level technical symposium. the ultimate techie carnival.
the ultimate confluence of technology and fun....
thanks for your tremendous response....
our
contact numbers are available here
...